Foundations @ Thurcroft
Based on the grounds of Thurcroft Junior Academy
We are open 07.30 - 17.30 term time only
Our Curriculum
Young children should be provided with high quality opportunities that engage them in learning through their play. We will begin by focusing on children's personal, social and emotional development. They will be encouraged to develop positive relationships with peers and understand the feelings of others. We aim to provide children with natural opened ended resources to use their skills and imagination to create, solve problems and take risks. We will encourage children to explore the outdoor area regularly throughout the day to develop their physical skills. Our Curriculum will reflect some topic based activities, Seasonal changes and cultural differences within the community. Our objective is to embed the necessary knowledge, skills and attitudes for children to prepare them for future learning and successes.
The Early Years Foundation Stage is a statutory framework that sets the standards for the learning, development and care of children from birth to 5 years old.
The framework specifies requirements for safe-guarding children and promoting their welfare.
The EYFS supports an integrated approach to early learning and development. It gives professionals a set of common principles and commitments to deliver high quality early education and experiences to all children.
The framework is made up of 7 areas of learning
Prime Areas-
Personal, Social and Emotional Development
Communication and Language
Physical Development
These three prime areas are then applied through four specific areas;
Specific Areas-
Mathematics
Literacy
Understanding the World
Expressive Arts and Design
Characteristics of Effective Teaching and Learning identified by the EYFS are:
Playing and Exploring - children investigate and experience things, and are willing to 'have a go'
Active Learning - children concentrate and keep on trying even if they encounter difficulties, children enjoy achievements
Creating and Thinking Critically - children have and develop their own ideas, makes links between ideas and develop strategies for doing things
Communication & Language / Literacy Development
The development of children's spoken language underpins all seven areas of learning and development. Children's back and forth interactions forms the foundations for language and cognitive development. Children are encouraged to develop speaking and listening skills and to think independently. These skills can be supported in the home environment, lots of discussions and asking questions as they develop their speaking and reading. To develop your child's language skills reading frequently with them is a very important way of supporting their communication and language development. Children will take part in regular phonics sessions and we will work closely with parents to support them with helping their child apply this within the word reading process.
In Foundations we have chosen a selection of 'Core Books' for children in Early Years. These books are a mixture of classics and exciting new books across a range of styles and genres. During their time in the EYFS children will get to know these books inside out. This will help them use stories, language, characters and ideas as part of their role play, art work, story-telling and eventually writing. Each week children will take home a phonics book to read with their family and every Friday child will visit our school library to borrow.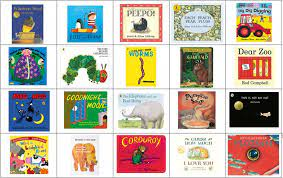 Transition
Though the EYFS children are entitled to a curriculum that is based on what interests them and what they already know, can do and understand. We offer a broad curriculum that encourages children to become independent learners within our high-quality provision. Our objective is to embed the necessary knowledge, skills and attitudes for children to prepare them for future learning and successes. We understand the importance of our curriculum and how first hand experiences can have a positive impact of their attitude towards learning throughout their education. As a team, we work closely with subject leaders within the academy to influence a smooth transition into the next stages of their education and ensure children have the best possible start to their education.
Documents